Products to Fund
No.1 Tea Maker – or Tea Maker No.1 as it is being labelled on Kickstarter. This is new tea maker inspired by the gaiwan, this tea maker is design to give the ultimate control when making tea. What do you think? I'm not 100% convinced, particularly for the price.
Freetii Infuser Cup – An exquisitely stylish infuser cup. Just look at it. So so beautiful. I've backed this one. Mainly because I love the way the pestle & mortar facility encourages the use of natural ingredients. <3 Fingers crossed it get funded!
Travel & World
Tibet Tea - A real authenitc piece of writing that allows a glimpse into the Tibetan culture and Yak butter tea.
America's Tea Plantation - We've seen plantations cropping up in England and Canada and yes, America has one too. You can read all about it here!
Banff National Park – An absolutely stunning spot for a cup of tea, provided by a cute log cabin café. This is definitely worth adding to any "things to do in Canada" list.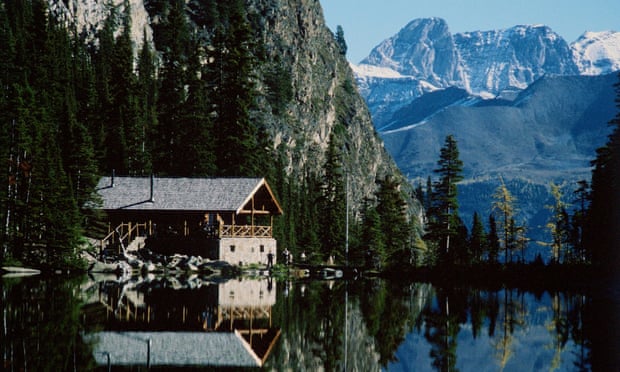 Tea Teachings
…Kombucha actually – A really great read about what kombucha actually is.
Great British Brew - A beautiful post all about the Great British Brew, slang and all.
Teatox Truth – It's about to get real. An insightful article, offering an explaination as to the risks of laxative based teatox's and their unethical marketing towards "impressionable young grils". If you are interested in teatox products, check out the Taste the Tea review on Teagime, which is a non-laxative based teatox.
Do you know what's in your tea? - A shocking case for sticking with teas without flavouring...
The Perfect Tea – Ok so, there a hundreds are articles on the perfect tea, but there will always be someone, somewhere who isn't yet wise to the needs of tea, so why not share a good article about it?
Inspiration
The Tea Revolution is happening - And heres the proof… A study recently conducted by Mintel has shown that those aged between 25-34 drink less black tea and more green and fruit teas than those aged over 55, showing that the younger generation are changing the demand in the market.
Worlds Best Cocktail Maker - Ryan Chetiyawardana , also known as Mr Lyan, who creates the most delious and creative cocktails, has teamed with Wedgwood to create four cocktails themed around the new "Tea Garden" collection.
Tea Doin' Good
Solidari-TEA – Have you seen the #freehelen tag? If not it's a great way to raise awareness for those trapped by domestic abuse.
Tea Suppliers
Newby Tea Across the Pond - Good news to tea lovers of the USA, luxury London tea company, Newby Tea, are set to open up in Michigan. Lucky you.
Innovation
Contraceptive Tea and pain killers. Apparently by 2026 these could be real things. I'm not sold, personally I'd rather see investments being made into a male contraceptives. What do you think?
And a hang over cure? –Tetley, who commented in the above article, have also said that they are working on a tea that can cure hangovers. I'm sure that there are plenty of 20 something who would love this!
Layered Tea? – First off I reads this article because I saw the heading "Rainbow tea"… so was a little disappointed to see that the tea is just layers of different browns and also that it doesn't explain how it's achieve. What I loved about this article though was the simplicity of how it ends. I wish more people in the world were like the inventor of this tea, myself included. A surprisingly humbling read.
BlueChai - And not only is it blue, it's colour changing! A gimmick? Perhaps, but a fascinating one that I want to watch all day long!
Ideas to Try
Matcha Face Mask. 5 Ways - Not one, not two, but 5 different face mask recipes! Great for your skin, perhaps not so easy on the wallet.