As a nation of tea lovers, it should come as no surprise that Tetley, founded in 1837 and one of the oldest tea companies in the UK, has produced a report, with the Future Foundation, that recognises tea as an emergent future trend and predicts the top 5 tea industry advances in the next ten years. But, has the picture of the 2026 tea world been painted accurately or are they just not thinking BIG enough?
1. Remedy Tea
The report predicts us to be MORE health and food conscious than we currently are. In this health and food conscious world of 2026, the consumer is demanding more control, and not only do we want control, we also want personalised products to suit individual requirements. Needy much. This demand is predicted to be fulfilled by "remedy tea" and is broken down into two areas: illness and ailments.
Remedy teas designed to cure illness are set to be "enriched with medicine", such as painkillers and antibiotics. Dear. Lord. God. No. Let's not lie to ourselves here, it not gonna taste good is it? Have you ever experienced the acrid taste of paracetamol, or worse antibiotics, dissolving on your tongue? Can you imagine what a tea that covers THAT taste is going to taste like and contain? No, me neither, and I don't want to. I also don't want to be ruining my tea experience by forcing it down and later associating the taste of tea with being ill. There are just so many things wrong with this really, aren't there? Thankfully I can't see drug OR tea companies wanting to invest in this.
The creation of ailment tea is set to help issues such as hang overs, hair-loss and even… get this…"youthbrew" with added collagen and "Virali-tea" for erectile dysfunction... I kid not. I literally put my head in my hands upon reading this. It sounds like we're going back to the dark ages, where, NEWS FLASH, they literally HAD "miracle" tonic's for these issues, and they usually turned out to be horse piss. Literally.
Verdict: Ailment tea makes some sort of sense, if you take the "remedy" part with a pinch of salt, or sugar, this is tea after all. But this is no innovation, having already been around for a long time. People have literally been drinking herbs and spices to cure ailments for centuries, and currently, there are so many tisanes expertly blended to target specific complaints. You also don't have to look hard to find these blends with actual tea (Camellia Sinensis) in them. As for the rest… I'll swallow my words if medicine in tea becomes a real thing.
2. Tea Tech
We live in a world where new technological advancements are being made daily. Therefore, it's not absurd to assume that tea technology will progress with it. In fact the report suggests that tea innovation will "evolve at a faster rate in the next 10 years than it has in the 350 years since tea was first enjoyed" in the UK. According to the report, part of this evolution includes sensors and wearable smart technology that can connect to a "totali-tea device", sharing data about your mental and physical state, including sleeping pattern. This information would then be used to predict the kind of tea you need... "extra caffeine with added vitamin B6 to reduce tiredness"? Anyone? Adding things into tea again... Again I'm not convinced. However, who can deny the ingenious idea of a device that prepares tea, ready for when you awaken? Until you think of the specifics… How does this machine store a selection of top quality teas and keep them fresh? Is the tea even fresh? Are they capsules? Where does the tea come from? Is the product monopolised? I'll let you ponder the answers to this, but we all know deep down it would basically be an electronic version of the teabags and I want no part in it.
Verdict: There are products in existence, or being made, that uses smart technology and remain compatible with good quality tea. For example, programmable kettles can be set to boil at a specific time and temperature, meaning the hot water is ready and waiting for you as you're reaching to turn off your alarm. There's also portable tea brewers that are combined with controllable apps. These products are incredible ways of incorporating technology into the tea world without compromising on quality. However, technology extends to so much more than just the way individuals use it. The report has failed to touch on the notion of how advancements in farming will affect the tea industry in the non-western and western world, where tea is now being grown. Did you know the UK has farms in Devon and Scotland!
Tea technology will happen, but perhaps in a slightly different way to the how the report suggests.
3. New Tea Formats
Cash rich - time poor: unfortunately, a common occurrence in today's society and something the report suggests isn't going away over the next ten years. To aid this lifestyle, tea will be become available in more "convenient" formats like tabs, tablets, strips, shots and sprays. Whilst some of these already exist, I don't have any faith that they will actually stick around long enough to revolutionise tea drinking, particularly in the UK. Here's why… Having a cup of tea a very British tradition, heavily ingrained into culture. In the workplace, someone offers their team a drink, makes a round and within 60 minutes someone else is doing the same, meaning we are fully stocked up on the beloved beverage. All. Day. Long. It's a small respite in a day of work to enjoy a nice cuppa. Why would anyone give this up, especially for a quick spray or to swallow a tablet? The only logical explanation would be for caffeine, rather than enjoyment, but many would just opt for the C word. Coffee.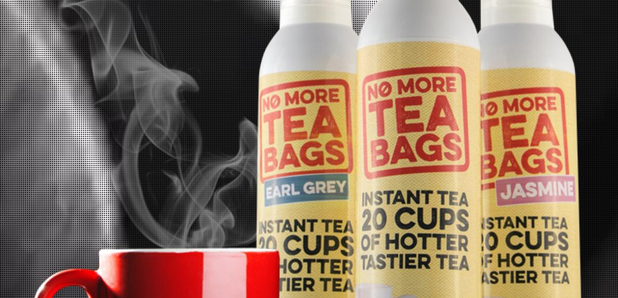 The report also suggests foodie novelties such as tea jellies, sorbets and syrups. Sounds exciting doesn't it? But a quick google will reveal that these are already in action, recipes galore. Perhaps they will expand to main consumerism, but I can't see tea being as popular as classic fruit flavours.
Verdict: Tea "formats" are always cropping up and whilst many of the new formats mentioned in The Future of Tea report already exist, I don't doubt that by 2026 we will have seen a vast array of new and never before seen products. But will these capture and hold the mass market? I think not. Tea is too much of a niche flavour. Either way, nothing beats a plain and simple cuppa.
4. Grow and Blend Your Own
By 2026 we will be a nation of skill seekers, according to the report, leading tea lovers and gardeners alike to try their hand at growing tea. Sounds like a fun and productive way to being a little more sustainable. However, the report suggests that this will be done with the aid of "smart tools", without going into specifics of what or how, making this part of the prediction completely unconvincing. Furthermore, as part of our self-improvement process, there will be a "rise of the Domestic Blender", which sees people creating their own bespoke blends! Pretty cool hobbies, wouldn't you agree?

Verdict: This is a really likable, kooky prediction, if you discount the smart tools comment. But again, this isn't new. With both grow and blend you own products being widely available, tea connoisseurs and gardeners don't need to wait for the next ten years to happen in order to grow and blend. You can even buy a grown tea plant from Bev's Tea. But, I just can't see this getting BIG. We live in a world with a growing population and depleting resources, by 2026 the majority of people will most likely be living in high rise building, meaning they have little of their own outdoor space to grow plants. I hope this explodes, but the cynical part in me thinks not.
5. Tea Total Bars
Yes. YES. YES! Halleujah! Yes!

Following the coffee bar trend we have seen in recent years, we are predicted to see a grow in tea focused bars. As the report correctly suggests, we are already beginning to see this happening in tea loving cities like London, Paris and Vancouver. However, in the future, tea bars are predicted to be as common place as coffee shops, selling not just a wide selection of quality single origin and blended teas, but also stocking up on tea based mocktails, cocktails and food. Score!

Verdict: Of all the predictions from The Future of Tea report this is the most likable and seems the most likely to hold the mass market into 2026. From a business perspective, it's easy to achieve, particularly in cities where well put together cafes and bars are increasingly popular and have no sign of disappearing any time soon. After all the coffee hype is still going strong years after starting, let's hope tea follows suit.
Final Thoughts
"When man first realised the infused leaf of the Camellia sinensis made a drink of pure pleasure, he did not know what he had started…"
The Future of Tea report does make for an interesting read. However, it doesn't feel accurate, being unrealistic in parts and behind the times at others and generally just not thinking big enough with many of the predictions already being in existence. It's possible to suggest that the report more accurately predicts the innovations that will HAPPEN in the next two years, rather than predicting TRENDS in the next ten. Note the emphasis and difference between something that happens and something that is a trend. It's also unsettling that many of the predictions, that aren't currently in existence, really take away from the experience of quality tea. This is not a future to take comfort in and just because we "started" something good, doesn't mean we need to kill it with re-engineering.